COOKING WORKSHOP WITH COMPETITION
The workshop will start with a demonstration of making Thai Fish cakes and a Thai chicken curry, where we'll also cover the importance of flavour balance, altering the recipe to suit your tastes, basic tips and techniques. Once we move into the kitchen, teams will compete at their cooking stations and be judged on teamwork, taste, presentation and cleanliness.
Ganesh Raj
Ganesh owns the acclaimed The Tasting Shed restaurant in Kumeu, and has won the Metro Magazine Restaurant Personality of the Year for 2 years running. Alongside Ganesh's passion for food, he has also had a background in television….both behind and in front of the camera, having recently appeared on Michael Van De Elzen's Family Recipes programme and Good Morning on TV ONE.
This workshop will address the individual challenges students may face regarding personal safety. We will cover easy-to-learn ways of identifying and avoiding danger if possible, communicating your way out of danger if needed, and finally protecting yourself in a physical way if absolutely necessary.
Phil Thompson – Protect Self Defence
Phil Thompson is the co-founder and International Director of Protect Self Defence. With over 20 years' experience in his field, and in-demand speaker,
trainer, and advisor Phil has appeared on several TV programmes and is widely regarded as the nation's leading expert on the topic of self-defence/self-protection.
LEADERSHIP AND TEAMWORK WORKSHOP
Leadership and team work through a Search and Rescue themed adventure day. The day will consist of a range of team and individual challenges that are designed to enhance the opportunities for the participants to develop their understanding of roles in a team and practical application of leadership roles with their peers in a fun but challenging environment.
Adventure Specialties Trust
Adventure Specialties Trust is Outdoors Mark safety audit accredited, and operated under a comprehensive set of polices and procedures. Adventure Specialties Trust is an approved Level 3 provider of social and welfare services to the New Zealand Government Ministry of Social Development, Child, Youth and Family Services.
All Adventure Specialties Trust instructors are members of the New Zealand Outdoor Instructors Association (NZOIA). The NZOIA award scheme is the industry recognised leader in qualifications for outdoor instructors. Adventure Specialties Trust has staff who are registered assessors with Skills Active, the New Zealand Government mandated sports, fitness and recreation industry training organization (ITO). All Adventure Specialties Trust staff are approved to work with young people by the New Zealand Police Vetting Service as a condition of employment.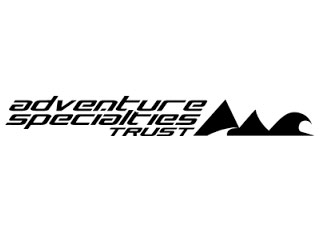 This session starts by identifying the key fundamentals of self-learning and the scope of resources available in today's digital world. The second portion
of the workshop is an interactive team exercise using design thinking to create a classroom of tomorrow.
Andrew Patterson
RadioLIVE journalist Andrew Patterson is a passionate business champion with a bold vision for young people and their place in society and believes that supporting and growing entrepreneurism and investing in youth builds their connection with their community and is vital to the future of New Zealand.
Andrew works with several schools teaching students the principles of design thinking, problem solving skills, innovation, creative confidence and thought leadership strategies. Andrew's other activities in the youth space: instructing teachers as part of the post grad programme in digital learning at The Mind Lab; The new incoming President of the NZ Association for Gifted Children; An ambassador for the Lion Foundation Young Enterprise Programme which teaches business skills to high school students; On the selection panel for the Vodafone Foundation's World of Difference project. Andrew co-organised New Zealand's first ever TEDx Youth event where all speakers were under the age of 23, and spoke himself at TEDx – "The Power of Confidence to Change Lives" details how his work in low decile schools had impacted both himself and the students he worked with.
This workshop will discuss how an art form that was first seen as vandalism, has now transformed into mainstream art, and how it has enabled Charles and Janine to travel the world, have works commissioned, and has enabled them to following their dreams. The second part of the workshop will be a practical hands-on creative session creating 2 group murals.
Charles and Janine Williams
Charles & Janine Williams' are graffiti artists who have been leaders in the urban contemporary art field over the past 2 decades worldwide. Their style is a graphic, colourful outworking of their environmental & urban Maori heritage. Combining their background in graffiti/street art with their love for endemic birds, native birds & flowers, they are at the forefront of a new wave of urban pacific style quickly becoming recognisable throughout the world.

First thing Holly said when she hopped in the car was 'can we go and do that next time they run it'...can't get much better feedback than having teenagers wanting to do something again!
They came back each day buzzing with ideas and excitement and loved every moment. The tone you and the presenters set was engaging and respectful. To be in an environment that was so different has given their sense of self a real boost.
How cool is it for your teenager to come home and want to talk about her day, and a lot too! How much more cool is it when what she has to say is really interesting at an adult level!
He got exposed to new situations that broadened his horizons and confidence
The girls really enjoyed it, and as a Mum it was so nice to have them out of their rooms, off the internet, and out doing things - took away a lot of my 'bad mother' syndrome I get when working whilst the girls are on holiday.